Whether you're currently searching or thinking of starting a job search, it's probably not something you're looking forward to. Looking for a new job is frustrating, lonely, and a lot of work. If you're between jobs, you may be under a lot of pressure to find something quickly. So how long does a job search take, exactly?
How long does it take to prepare for your job search?
Though most people continue to improve their application materials throughout their search, you need to do a minimum amount of work to update your resume (and cover letter and LinkedIn and portfolio) before you can start applying for jobs. People get stuck here for a few reasons: firstly, most people don't do a good job of keeping their resume and other materials up to date; secondly, it's hard to find the words to describe yourself; thirdly, many people feel that their application must be perfect before they start applying.
It takes most people 12-18 hours to completely update their application materials if they are working alone. While you don't need a resume writer or career coach, if you have a friend who is a strong writer or good listener, it can help you work faster. Plan for 2-4 weeks of overall preparation time unless you are between jobs and able to dedicate your full attention to your job search.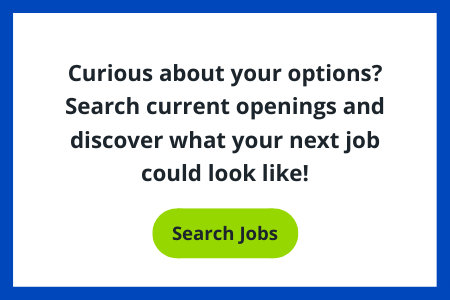 How long does the application and interview stage take?
The application phase begins once you are actively applying to new positions. Do not stop looking for and applying to new jobs until you accept an offer, no matter how many final stage interviews you have lined up. Most hiring processes include an application, a screening interview, and 1-2 in depth interview stages before a reference check and offer. Depending on the company and type of role you are applying for, things may move quickly (many tech companies average around two weeks from application to offer for senior software engineer candidates ), but a good conservative estimation is two weeks to move between stages, or 6-8 weeks to get an offer after submitting your application. Make more conservative estimates if you are applying during holiday seasons or other situations that impact hiring team priorities and availability.
At this point, you can see that we are looking at an "ideal" range of 8-12 weeks. But, if you don't receive an offer from the very first jobs you apply for, or you don't like the offer, or if companies are moving slowly, or if there aren't very many jobs available— well, it can take a lot longer. You can check the average length of unemployment for people in the US on the Bureau of Labor Statistics website to understand how the current job search market may impact you. A good conservative estimate is usually 4-6 months.
It's safe to estimate a minimum of two weeks between the offer and the start date in most cases, but companies may also want new hires to start on the first of the month or quarter for administrative purposes. If you are worried about money, add 4-6 weeks onto your timeline to account for time between offer and first paycheck.

This article or portions of this article was written by Karissa Justice and originally appeared on Work Can Be Better.